The latest lineup of BMW® motorcycles offers plenty to get excited about! There are models that are brand-new, updated, limited-edition, and even electric. These motorcycles sport perks, such as improved performance, updated technology, and new color options.
Keep reading to discover some of the most exciting changes to the BMW motorcycle lineup. Then visit BMW Motorcycles of Jacksonville to shop 2022 BMW motorcycles for sale. Our dealership is based in Orange Park, Florida.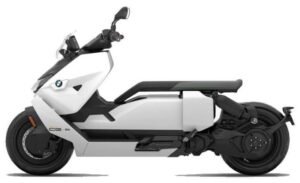 The End of Certain Models
Some models will not be appearing in the 2022 lineup.
These include:
The C 400 X scooter, which is replaced by an updated 2022 C 400 GT scooter.
The First Edition of the R 18 and R 18 Classic.
The 40th Years of GS Edition of the G 310 GS, the F 750 GS, the F 850 GS, and the R nineT Urban G/S models.
Introducing the First BMW® Electric Two-Wheel Vehicle
In 2020, the design concept for the first BMW electric motorcycle was revealed. In July 2021, the model was officially unveiled. In early 2022, you can buy it!
The CE 04 model has:
A maximum output of 42 horsepower.
A maximum speed of about 75 miles per hour.
A charge that lasts about 81 miles.
A charging time of less than four and a half hours when the battery is fully empty.
The Next "SoulFuel®" Model
The "SoulFuel" series is a collaboration between BMW and highly skilled motorcycle customizers. The latest iteration is the 2022 R 18 motorcycle known as "The Wal", which is the German word for whale. The name is a nod to the traits shared between the model and the animal: being incredibly powerful while also being good-natured.
Japanese customizer, Shinya Kimura, is the third individual to make a unique R 18 model. During the design process, he used zero sketches, blueprints, or mockups. He favored a hands-on creative approach instead!
The changes for this model include:
Handlebars that are 8 inches narrower and 6 inches lower.
A seat pad handmade by BACKDROP Leathers in Japan, which sports a bucket style for better support.
A semi-shell fairing for better handling at higher speeds.
The First BMW® M Motorcycle
BMW took the engineering attention it gives to its M cars, then applied it to a motorcycle! The 2022 M 1000 RR is also designed using elements from professional racing.
The end result? An adrenaline-fueled riding experience like no other.
Perks include:
A maximum speed of 189 mph
205 hp at 13,000 rpm.
3.1 seconds to accelerate from 0-62 mph.
Updates to Existing BMW® Motorcycles
The various motorcycles come with many new and striking color scheme options, such as Black Storm Metallic 2 Style Triple Black and Imperial Blue Metallic.
There are also many improvements made among the tried-and-true favorite models. There's too many changes to cover here, but the new K 1600 models deserve recognition.
The six-cylinder in-line engine was revised with EU-5 regulations in mind, resulting in significantly improved emission values.
Other changes include:
A new 10.25 inch TFT color display with integrated map navigation.
A new full LED headlight with LED lens technology.
New light functions.
Increased maximum torque.
More powerful acceleration.
Updates to BMW® Motorcycle Accessories and Packages
For 2022, packages have been streamlined across the motorcycle lineups. There are also many new accessories to consider!
The exact options depend on the given model, but can include:
Dynamic Engine Brake Control.
Gear Shift Assist Pro.
LED fog lights.
Hand Protection.
M GPS LapTrigger software.
Ready to shop 2022 BMW motorcycles for sale? Check out the selection at BMW Motorcycles of Jacksonville. Explore the available models online or at our dealership in Orange Park, Florida. We are also proud to serve those in Jacksonville and St. Augustine, Florida.