The exciting time has finally arrived—the time to make your second motorcycle purchase! You've grown as a rider and are in a different position now, so all of those "beginner buyer advice" articles are not going to help you much anymore. That's why we created this guide to buying your second motorcycle.
The following advice is tailored to where you are at now, which can help you find the best fitting second bike. If you want more advice or want to explore motorcycles for sale, visit BMW Motorcycles of Jacksonville. Our dealership is based in Orange Park, Florida, and we also serve those in Jacksonville and St. Augustine.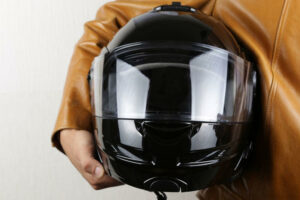 Use Your New Understanding
When beginner riders buy a motorcycle, they often end up with a less-than-ideal match. After all, it's tough to make a purchase for a lifestyle you haven't experienced yet!
This time around, things are different. You know whether you really will commute to work each day, head out on road trips each weekend, and so on. You know how you use your bike and can better gauge the features that best suit your needs. Before you start exploring models for sale, think about what you are currently missing and how your new purchase can help.
Reflect On Your New Skills
When you are a new rider, you are going to be limited to shopping beginner motorcycles. But now things are different. You've built up your skillset and can seek out a wider range of model options. But it's important to stay realistic about how much you've learned. You don't want to buy a heavy, high-powered model that is beyond your ability to control. It's helpful to test drive different options to find your limit.
Decide Whether You Want to Replace or Supplement
When you get your second motorcycle, you've got two options. You can add to your existing motorcycle collection or you can replace your current motorcycle.
Supplementing Your Motorcycle
Some people want to keep their current motorcycle. The second bike, then, will need to be adding something unique to your riding lifestyle.
Maybe your current motorcycle is designed for comfortable endurance riding. Your second bike can be used for racing competitions or for exploring the backwoods on off-road trails. Or maybe your current model cannot fit a passenger, so you seek out a second motorcycle that can. Think about what you are currently missing from your riding lifestyle and how a second motorcycle can help.
Replacing Your Motorcycle
Some riders want to sell their current model. Maybe they sought out certain specs or features, but then realized they didn't use them as much as expected. The focus for a second motorcycle could be finding a better fitting model. Or maybe they've outgrown the power potential of their current bike and want a motorcycle that better suits their experience level. Think about all that you need your next purchase to offer (since it'll be your only bike) and make sure you get a model that is versatile enough.
We hope you found this resource helpful. When you are ready to explore motorcycles for sale, head over to BMW Motorcycles of Jacksonville. Our friendly staff can answer questions and provide advice, making it easy to find the best motorcycle for your needs!