So, you're finally ready to take the plunge and buy a motorcycle. Congratulations! Motorcycles are a great way to enjoy the outdoors, save on gas, and feel the wind in your hair.
But before you can hit the open road, you need to finance your purchase. To help, we've written up some helpful tips and advice to get you started.
When you're ready to start shopping, visit BMW Motorcycles of Jacksonville and we'll get you set up with a great loan and an even better motorcycle!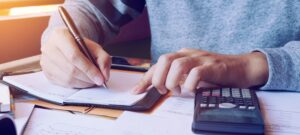 Analyze Your Credit Score
A high credit score means you're a low-risk borrower, which makes lenders more likely to approve your loan applications. If your score is below 700, we advise taking some time to recover it before applying for loans. There are several things you can do to raise your credit score. Paying your bills on time and reimbursing old debt are some of the most effective ways to get good credit quickly. During this time you'll also want to keep your credit card balances low and avoid opening new lines of credit.
Budget Your Income
Your monthly loan payments can put a strain on your budget if you're not careful. To avoid falling into debt it's important that you budget your income to see what you can afford in monthly payments. Be sure to take into account your other expenses when planning how much you can afford to pay each month. Also, remember to factor in any changes in your income that may occur over the life of the loan. By doing this, you can make sure that your budget can handle your loan payments without causing too much financial stress.
Select Your Model
It's easy to get caught up in the excitement of buying a motorcycle and spend more than you can afford. That's why it's so important to set a budget before heading out to your local dealership. We also advise writing down a list of features you want your motorcycle to have. This should keep you from overspending on qualities you might not need, or walking off the lot with buyers remorse. You will want to select your motorbike before you begin applying for loans, as some applications will want to know the make and model of the bike you're buying.
We hope this advice has been helpful in outlining important steps you'll want to take to finance your motorcycle. We here at BMW Motorcycles of Jacksonville have an amazing financing department and we encourage you to stop by and speak with one of our knowledgeable sales staff! Our dealership is based in Orange Park, Florida, and we also serve those in Jacksonville and St. Augustine.