If you're in the market for a used motorcycle, there are a few things you'll want to keep in mind. Read on for shopping tips, then visit BMW Motorcycles of Jacksonville to explore used motorcycles for sale. Our dealership is based in Orange Park, Florida.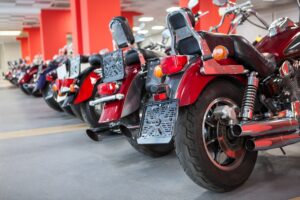 1. Planning
Research
The first step is to do your research. Spend some time learning about the available models on the used market.
A great resource here is customer reviews. See what other riders think about the models you are considering, which can help you make a more informed purchasing decision.
Budgeting
The next step is to set a budget for your used motorcycle purchase.
Keep in mind that you will also need to factor in the cost of things like insurance, maintenance, and repairs.
Once you have a price range in mind, you can start shopping for used motorcycles that fit your needs.
2. Shopping Around
Get a History Report
When you've found a few motorcycles that you're interested in, be sure to get their history reports. This will tell you important information about the bike, such as whether it has been in any accidents.
Inspect the Used Motorcycle
A little wear and tear is to be expected, but be wary about used motorcycles with excessive damage. This can indicate that the past owners did not properly take care of the vehicle and that the motorcycle could be due for expensive repairs soon. If the used motorcycle needs any parts replaced, be sure to factor those costs into your budget.
Want to explore a selection of already-inspected and high-quality used motorcycles? Head over to BMW Motorcycles of Jacksonville. Our expert staff conducts a thorough inspection of each used motorcycle that we sell. You can be confident that all of our available models are ready for the open road. Come check them out today! Our dealership is based in Orange Park, Florida, and we also serve those in Jacksonville and St. Augustine.